Shusu Sleek Smoothing Conditioner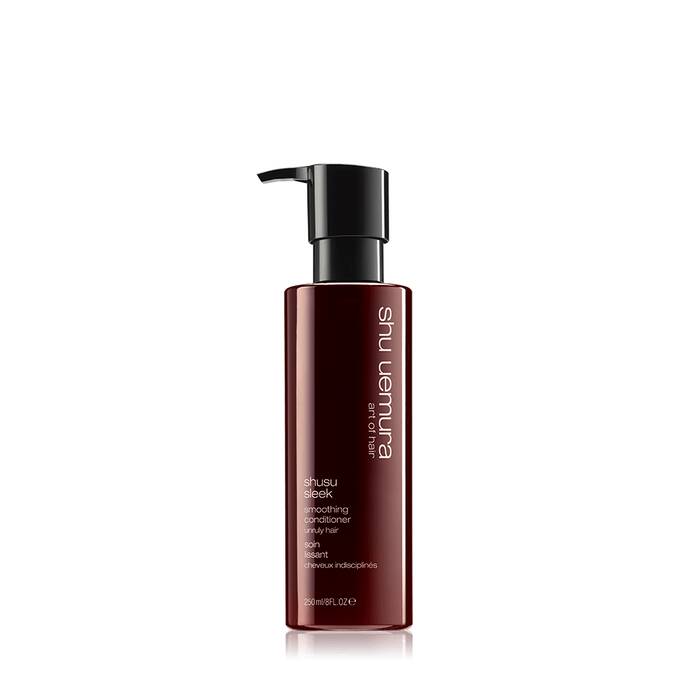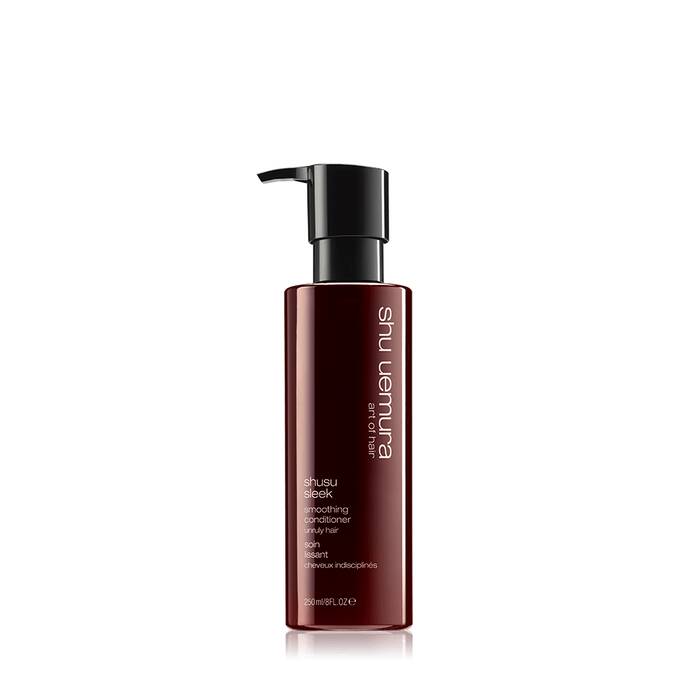 Shusu Sleek Smoothing Conditioner
Anti-frizz, paraben-free conditioner for coarse hair.
HOW TO USE
1. Apply to wet hair.
2. Massage onto mid-lengths and ends.
3. Rinse thoroughly.

HAIR TYPE: For Coarse and Unruly Hair
BENEFITS
This paraben-free and silicone-free hair conditioner for coarse hair deeply nourishes from mid-lengths to ends to create a satin smooth texture. It disciplines hair fiber and instantly tames naturally frizzy hair adding a smooth, lightweight finish to strands.
Safe on colored hair so your hair color can thrive without sacrificing the health of your hair.
KEY TECHNOLOGY
Black Cumin Oil
This dark ingredient revered for thousands of years contains over 100 concentrated actives, notably essential Omega-3 & -6 fatty acids and nigellone - a powerful botanical antioxidant.